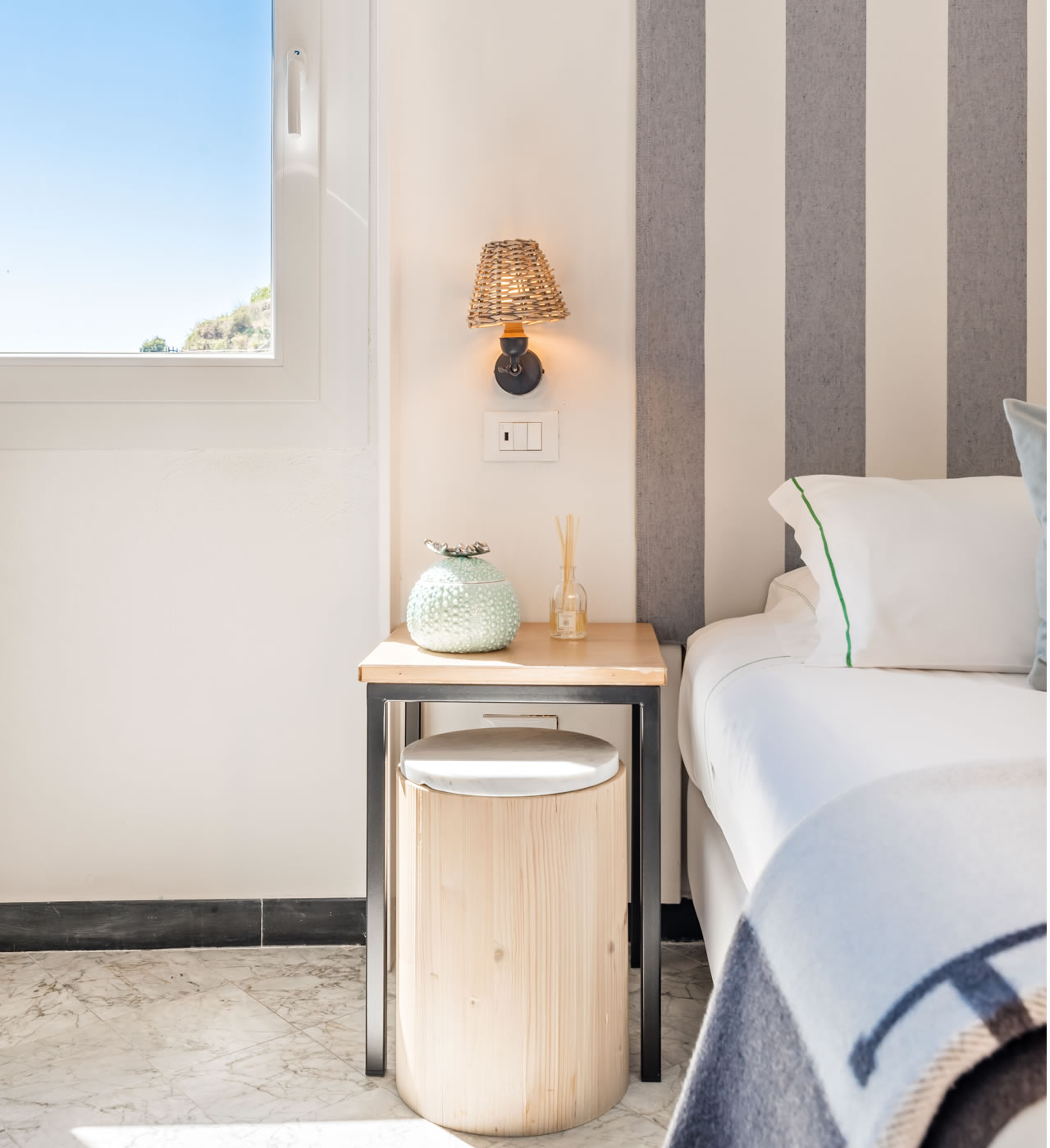 Price list
CLASSIC ROOM
EUR 400,00
SUPERIOR ROOM
EUR 450,00
DELUXE ROOM

EUR 800,00
LIMONAIA SUITE

EUR 800,00
ROMANTIC SUITE
EUR 800,00
PANORAMIC SUITE (dependance)

EUR 1000,00
DESIGN SUITE
EUR 1000,00
DUPLEX SUITE
EUR 1000,00
ONE BEDROOM DELUXE SUITE
EUR 1000,00
TWO BEDROOM DELUXE SUITE
EUR 1500,00
TWO BEDROOM PRESTIGE SUITE
EUR 2000,00
TWO BEDROOM TOWER SUITE
EUR 3000,00
La Torretta Charme&Relax have a non-smocking policy in all rooms and public areas. Guest may check-in from 2.00pm onwards. Check-out must occur by 11.30am.
All major credit card are accept. No pets are allowed in La Torretta Charme&Relax. Prices inclusive of italian tax (IVA) 10% and minibar soft drinks. Grand Total non refundable 30 days before check-in or no show.
BOOK NOW